Good news is never left over. The anime of The Misfit of Demon King Academy confirms new broadcast schedule for Japanese television stations.
The Misfit of Demon King Academy producer Silver Link recently stated that due to delays caused by the COVID-19 pandemic, they would not be able to meet their scheduled release date for April 2020. But, on June 2 They revealed on their website a new visual key, a new trailer and a transmission schedule. Here we leave the new visual key for you to see what they are up to.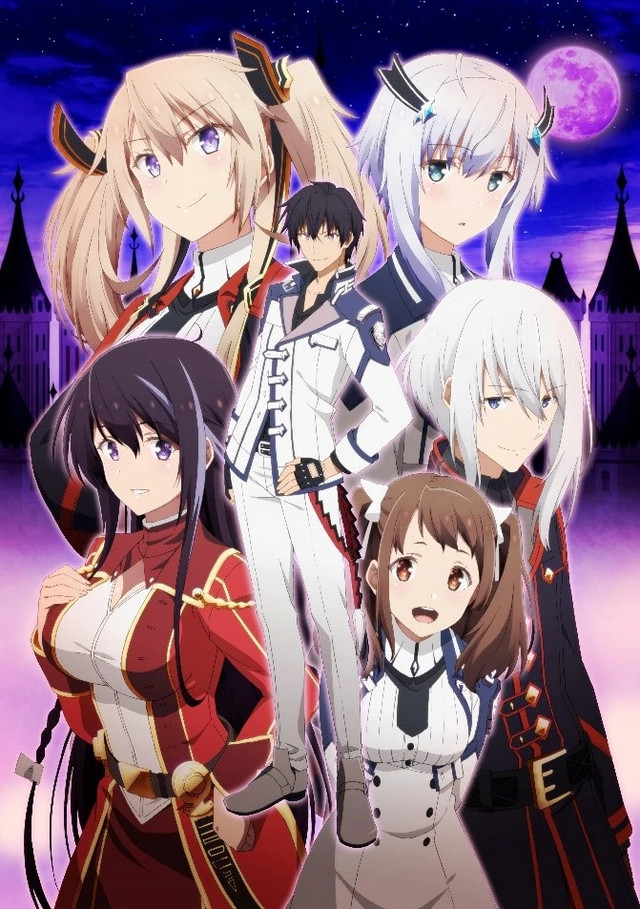 This anime will be an adaptation of the series of light novels written by Shu and illustrated by Yoshinori Shizuma.
Are you ready for more The Misfit of Demon King Academy?
Shun and Yoshinori Shizuma introduce us to Anos Voldigoad who prepares to unleash a torrent of blue hellfire. The Misfit of Demon King Academy tells the story of an incredibly powerful Demon King who reincarnates after a 2,000-year absence, only to discover that the world has grown accustomed to peace and that many of his dark magic abilities have been have deteriorated.
Seeking to regain his place in the world, Anos enrolls in the magic academy designed to evaluate candidates for the position of Demon King. Unfortunately, his powers cannot be adequately measured and he is labeled "inept". With the help of her only friend and classmate Misha, Anos sets out to outdo her own descendants and claim her title.
.
With any luck, the anime The Misfit of Demon King Academy will be able to meet its broadcast schedule. According to the statements of Shin Onuma and Tamura Masafumi, their co-directors, this anime promises to be the star piece of the night. Its broadcast date on Japanese television is set for July 4.
Here we leave the trailer for you to tell us what you think and what you think of the adaptation of Shin Onuma and Tamura Masafumi.
【第 1 弾 PV&OP テ ー マ 解禁!】
TV ア ニ メ 「魔王 学院 の 不 適合 者」 7 月 4 日 (土) か ら 各 局 に て 放送 開始!
本 日 第 1 弾 PV を 公開! ア ニ メ 映像 初 公開 で す! さ ら に OP テ ー マ 情報 を 解禁!

OP テ ー マ : CIVILIAN 「正 解 不正 解」

音源 も PV 内 で 初 公開!https://t.co/U7ot8UkFk0https://t.co/kK9kbMe0qW# 魔王 学院 pic.twitter.com/wqNhpvUovT

– TV ア ニ メ 「魔王 学院 の 不 適合 者 ~ 史上 最強 の 魔王 の 始祖 、 転 生 し て 子孫 た ち の 学校 へ 通 う ~」 (@maohgakuin) June 1, 2020